Episodes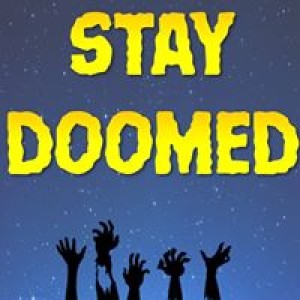 Wednesday May 31, 2023
Wednesday May 31, 2023
ACTION! Let's Make a Love Scene is a British dating show where contestants try to make a love connection by recreating iconic sex scenes. Lara and Noah take a look at this one episode wonder. Did this show deserve to have its name in lights? Or should we call cut early and STAY DOOMED!?
Wanna watch before you listen? Check out out here: https://www.youtube.com/watch?v=MTtnls2ncHw
Next week we are watching The Push! Watch it here: https://www.dailymotion.com/video/x8gxbf6

Check out our Patreon and you can vote on what we should watch next!
https://www.patreon.com/PlusTwoComedy 
Special thanks to Matlingo for being a Patron!
Have an idea for what Stay Doomed should cover next? Already seen the show and have a question or comment for us to read on the podcast? Have a cocktail idea? Email us at TheStayDoomedShow@Gmail.com