Episodes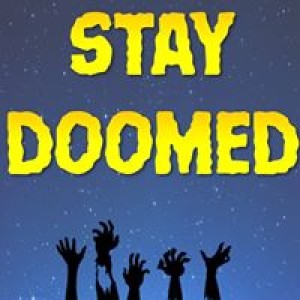 Wednesday May 24, 2023
Wednesday May 24, 2023
Trying something new at Stay Doomed HQ. Noah has not told Laura  what is being watched this week. Join them as they record their live reaction so you can watch along with them and before the review. Did know pick out a billion dollar idea? Or will he make an ass of himself and STAY DOOMED?!
Watch the mystery media: https://twitter.com/i/status/1517321953060741120
Check out our Patreon and you can vote on what we should watch next!
https://www.patreon.com/PlusTwoComedy 
Special thanks to Matlingo for being a Patron!
Have an idea for what Stay Doomed should cover next? Already seen the show and have a question or comment for us to read on the podcast? Have a cocktail idea? Email us at TheStayDoomedShow@Gmail.com