Episodes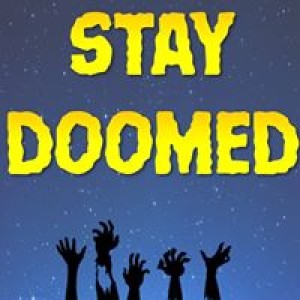 Thursday Apr 13, 2023
Thursday Apr 13, 2023
After 5 episodes of fun, it is time for a dark turn. Noah and Laura return to Total Forgiveness. Will this show give a shot of adrenalin? Or will it be a big stinky poop in the middle of the room and Stay Doomed!? 
Wanna watch before you listen? Get :Dropout!
https://www.dropout.tv/
 Next week we will be watching something picked by our lovely patrons!
 
Check out our Patreon and you can vote on what we should watch next!
https://www.patreon.com/PlusTwoComedy 
Special thanks to Matlingo for being a Patron!
Have an idea for what Stay Doomed should cover next? Already seen the show and have a question or comment for us to read on the podcast? Have a cocktail idea? Email us at TheStayDoomedShow@Gmail.com