Episodes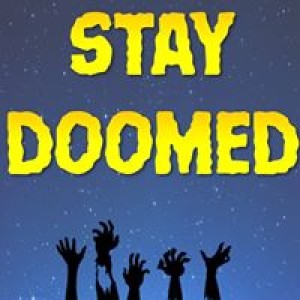 Wednesday Apr 05, 2023
Wednesday Apr 05, 2023
We are back! It is the long awaited dive into :Dropout! This week Noah and Laura watch the College Humor reality show Total Forgiveness. Is this show big money, or should it be silenced like Grant in a shock collar and STAY DOOMED!?
Wanna watch before you listen? Get :Dropout!
https://www.dropout.tv/
 
Check out our Patreon and you can vote on what we should watch next!
https://www.patreon.com/PlusTwoComedy 
Special thanks to Matlingo for being a Patron!
Have an idea for what Stay Doomed should cover next? Already seen the show and have a question or comment for us to read on the podcast? Have a cocktail idea? Email us at TheStayDoomedShow@Gmail.com