Episodes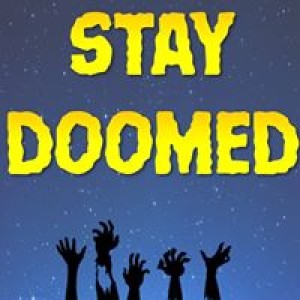 Wednesday Mar 22, 2023
Wednesday Mar 22, 2023
Learning is so fun! We like to spell and we love to hug! Join Noah is this special solo episode so that is the first show Stay Doomed to cover that has ZERO actual episodes! This is going to be a wild one. Should it get episode one, or should it get consumed by the darkness and STAY DOOMED!?
Wanna watch before you listen? Check it out here:
https://www.youtube.com/watch?v=Btu0O47u3rY 
Next week we are watching Total Forgiveness on :DROPOUT! 
 
Check out our Patreon and you can vote on what we should watch next!
https://www.patreon.com/PlusTwoComedy 
Special thanks to Matlingo for being a Patron!
Have an idea for what Stay Doomed should cover next? Already seen the show and have a question or comment for us to read on the podcast? Have a cocktail idea? Email us at TheStayDoomedShow@Gmail.com