Episodes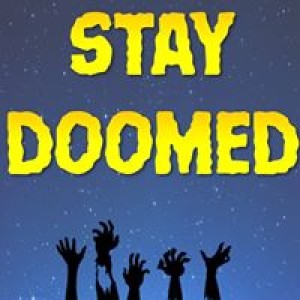 Wednesday Feb 22, 2023
Wednesday Feb 22, 2023
A small pit stop in Razzie Month, Noah and Laura take a look at the un sold pilot Cash Tornado. Is this show a winner like a lucky lotto ticket? Or should we seek shelter and STAY DOOMED!?

Wanna watch before you listen? 
https://www.youtube.com/watch?v=TpRBwLuGO9s
Next time we return to Razzie Month for Mobius!
 
Check out our Patreon and you can vote on what we should watch next!
https://www.patreon.com/PlusTwoComedy 
Special thanks to Matlingo for being a Patron!
Have an idea for what Stay Doomed should cover next? Already seen the show and have a question or comment for us to read on the podcast? Have a cocktail idea? Email us at TheStayDoomedShow@Gmail.com