Episodes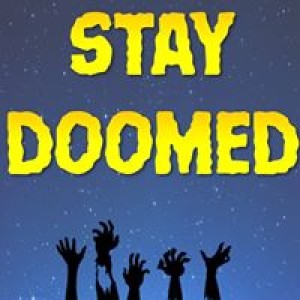 Wednesday Feb 15, 2023
Wednesday Feb 15, 2023
It's Razzie Month! This week up to bat is Machine Gunn Kelly and Mod Son's Good Mourning. A movie so special Noah and Laura called in an expert. Musician and Mod Son fan Shawnee Houlihan joins the team to decide if you can have true love and be Batman, or if this movie should be lost in a K Hole and STAY DOOMED!
 
Check out our Patreon and you can vote on what we should watch next!
https://www.patreon.com/PlusTwoComedy 
Special thanks to Matlingo for being a Patron!
Have an idea for what Stay Doomed should cover next? Already seen the show and have a question or comment for us to read on the podcast? Have a cocktail idea? Email us at TheStayDoomedShow@Gmail.com