Episodes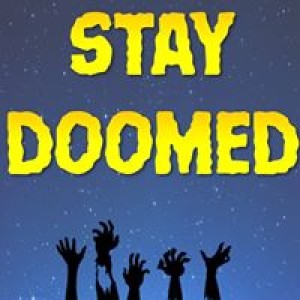 Tuesday Feb 14, 2023
Tuesday Feb 14, 2023
It is the end of the road. What Noah thought would be a fun little show while Laura was gone, has become a four part emotional epic. The Blood Drive ends here. But is there still blood in the tank by the end, or will it run out of gas at the finish line, and STAY DOOMED!?

Wanna watch before you listen? 
Buy it on YouTube!
Next time we return to Razzie Month for Good Mourning.
 
Check out our Patreon and you can vote on what we should watch next!
https://www.patreon.com/PlusTwoComedy 
Special thanks to Matlingo for being a Patron!
Have an idea for what Stay Doomed should cover next? Already seen the show and have a question or comment for us to read on the podcast? Have a cocktail idea? Email us at TheStayDoomedShow@Gmail.com